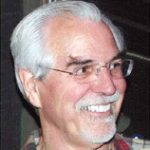 President and Director: Dana Simmons
[2015-2017] has been a member of LCWA since 2006. He was Board member, Board Secretary and New Member Orientation and Training Coordinator from 2008 to 2010, helping LCWA to grow to 400 members. Dana has currently been on the board since 2013. He established the Tech Support Line 800 number, and the Telephone Tree System for outbound AP and System Status Announcements. Dana is the Volunteer Coordinator and the Eastside New Member and Training Coordinator. He is also an active volunteer who works on new member installations, and access point maintenance.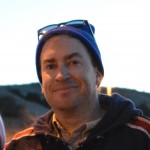 Vice President and Director: Joel Yelich
 [2016-2018]  has been a member of LCWA since 2004. He is a full time resident of Santa Fe and is a researcher for a global executive search firm often relying on the Internet to work from home. Previously he worked in video production and computer consulting. Joel has been volunteering with LCWA for over ten years and has participated in many member installs. Joel graduated from Cornell College of Mt Vernon, Iowa, has lived in Santa Fe since 2000 and is originally from Wisconsin.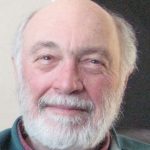 Treasurer and Director: Jerry Zollars
 [2015-2017] has been a member of LCWA since 2005. In 2006, he became a member of the LCWA Board of Directors and volunteered to act as Treasurer. He has a great deal of institutional historical knowledge—as Director of Admissions at St John's College and the American Institute for Indian Arts—to bring to the Board.  With Gordon Harris, Klaus Messerer, Jerry Render, Dana Simmons and Keith Swartz, he has been active in doing eastside maintenance and new installations over the past two years.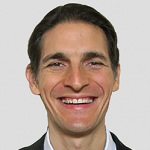 Director: Beau Borrero
[2016-2018] is a Connecticut Yankee and professional musician who scored in the 99
th
percentile on his SAT. He has been teaching SAT preparation for over 10 years. Beau majored in Latin and Greek literature at Yale and rowed on the Yale Crew, winning the 1992 National Championship. During college he played drums and sang in various funk bands and choirs. At an early age, Beau was widely exposed to music and theatre. His grandparents performed in musicals on Broadway in the 1930's, and his mother is an actress and folksinger. In 2007, Beau added guitar to his musical repertoire and in 2011 released his debut album,
Well.
The album showcases his skill as a singer, songwriter, arranger and producer.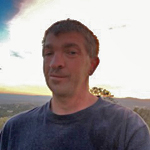 Director: Benjamin Bradway
[2017-2019] has been an LCWA member since 2013. After working for Whole Foods Market for over 10 years, he became a sole proprietor of a property oversight company. Casa Cairn LLC is a successful venture that keeps him busy watching over and doing maintenance projects for homes in Santa Fe. He is also an active Fire Fighter/ EMT for the Hondo Volunteer Fire Department. "I love the LCWA model and appreciate having a non-corporate option to my internet access. Knowing your community and being involved locally are very important to me. As a new board member, I look forward to seeing how I can best help serve the needs of LCWA."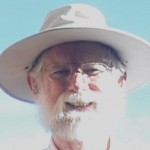 Director: Rob Hausman, Jr., PhD
[2016-2018] has been a member of LCWA since 2007, and has served in a variety of capacities. He currently is a member of the board and the technical group. After retiring from a career that included work at NASA, the National Center for Atmospheric Research, Lawrence Radiation Laboratory,  Los Alamos Scientific Laboratory, and with private companies involved in computer security and policy for various US Government agencies, he remains active in the community providing technical support to startups and several non-profit community-service organizations. His other interests include music and reading.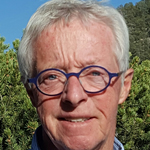 Director: Ron Mandelbaum
[2017-2019] retired to Santa Fe in 1999 from Cincinnati.  He has been a member of LCWA for over a decade and during that time has participated in installations, scheduling, delinquent accounts and other areas. Ron has an MBA in Finance and spent almost 28 years at Procter & Gamble in numerous areas of corporate finance with both domestic and international responsibility.  Additionally, he has been involved with several non profits and was President of Renesan, an organization for continued learning for older adults. He and his wife support several conservation organizations and are committed conservationists.