The Technical Group is a body designated by the LCWA Board to advise the Board on technical matters and to make recommendations for technical operations of the LCWA network. Current members of the LCWA Technical Group are: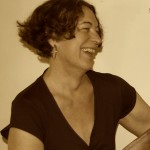 Reiney Brown
 has been a member of LCWA since 2009 and our network design contractor since 2010. She has been a technical consultant and small business owner since 1986, and specializes in data communications, network security, and electronic hardware and software design. Reiney is the architect and administrator of the current LCWA IP network backbone and server farm.  She has a degree in computer science with a minor in electrical engineering, and has been a licensed amateur radio operator since 1978. Reiney also performs bass and vocals locally with Duo Rasminko.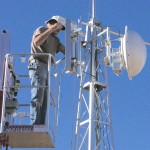 Phil Curnutt
 has been a member of LCWA since 2005. He served on the Board of Directors from 2007 to 2013, was Vice-President in 2011, and President in 2012 and 2013. Phil has participated in or directed three major system upgrades and is currently the director of the ongoing system upgrade which began this year. With input of the Technical Group and Board of Directors, he is redesigning the topology of the network to reduce the number of hops to our headend, streamline backbone links, reduce access point load, upgrade system infrastructure and deploy the newest generation of wireless ethernet radios and antennas. Phil's background includes the U.S. Coast Guard, and a career in the commercial photo finishing industry. Currently, he is a partner in a small business that does custom wood finishing.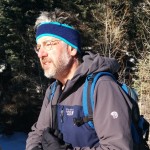 Gordon Harris
became a member of LCWA in 2013. Originally from northern Minnesota, he settled in Santa Fe in the mid-1990s after careers in public radio and as a software developer for 3M, the City of Minneapolis and others. Since moving to Santa Fe, Gordon has provided volunteer networking support for the Santa Fe Rape Crisis Center, The Nature Conservancy of New Mexico, Santa Fe Pro Musica, the Santa Fe Concert Association and the New Mexico Farmer's Marketing Association. Gordon has been an enthusiastic LCWA volunteer, having set up or serviced more than 100 of LCWA's members. In addition, he serves as treasurer, business manager and trustee of the Hegardt Foundation, a private foundation that dispenses some $400,000 in annual charitable grants and donations nationwide.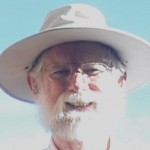 Rob Hausman, Jr,. PhD
has been a member of LCWA since 2007, and has served in a variety of capacities. He currently is a member of the board and the technical group. After retiring from a career that included work at NASA, the National Center for Atmospheric Research, Lawrence Radiation Laboratory,  Los Alamos Scientific Laboratory, and with private companies involved in computer security and policy for various US Government agencies, he remains active in the community providing technical support to startups and several non-profit community-service organizations. His other interests include music and reading.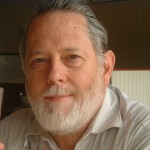 Bruce McIntosh
has been a member of LCWA since 2008. He served on the LCWA board from 2014 to 2016 and was secretary in 2014 and vice president in 2015. Bruce manages the 800 number response team. He has assisted in approximately 50 new member installations in the last year and has done many of the new member simulations for the westside locations. Bruce is retired as an electrical engineer. In addition to his LCWA work, he does video recording and publication for performance events in music, dance, theater, and comedy.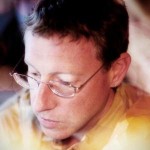 Nate Metheny
 has been a member of LCWA since 2013 and was Vice President of the Board of Directors from 2014-2016. Nate was trained in classical violoncello performance and attended Indiana University for solo performance studies. Nate has been using computers since the age of five and has held full-time positions in Information Technology since the age of sixteen after his early graduation from high school at fifteen. Nate has worked on the computing infrastructure at the Santa Fe Institute since 2004 and prior to that worked for several start-ups in and around Santa Fe.